The Magazine for Leica M Photography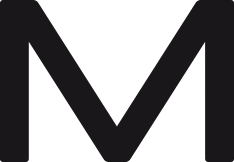 Videos from the Leica M World
See the reportage in

LFI 7/2016

.
Jens Umbach – Faces of a Country
Direct eye contact, a neutral background and perfect lighting – Jens Umbach's approach to the situation in Afghanistan is very unusual. Using improvised studios at markets and on dirt roads, he produced a series that establishes a basis for a different understanding of crisis reporting.
See the reportage in

LFI 3/2016


Maurizio Beucci – Swinging
As if yesterday were today: the Lindy Hop has once again become extremely popular, reviving the 1930s together with swing music and retro outfits. Maurizio Beucci picked up his camera and mingled with the dancers. M Monochrom, M240

www.mauriziobeucci.com
See the reportage in

LFI 6/2015


Jonas Wresch - Land in Sight?
Indios from the Nasa tribe have occupied three plantations. 180 people have been injured during battles with the police. Jonas Wresch reports on the desperate battle for land, survival and tradition. M9, Summilux-M 35 mm f/1.4 Asph, Summilux-M 50 mm f/1.4 Asph.

www.jonaswresch.com
See the portfolio in

LFI 3/2015


Stephané Lavoué – Into the Wild
Five years ago, French photographer Stéphane Lavoué discovered a charming corner of the United States. Located in the state of Vermont, it is known as the Northeast Kingdom. This little area is characterized by the wild ruggedness of the landscape, as well as by its residents, who are the focus of the series. You are invited to take part in a special journey! Leica M (Typ 240), Summicron-M 28 mm f/2 Asph, Summilux-M 35 mm f/1.4 Asph, Summilux-M 50 mm f/1.4 Asph.

www.stephanelavoue.fr
See the reportage in

LFI 7/2014


Giulio Rimondi - Dream Girls
They have the feeling they were born into the wrong body, so they often choose to undergo gender change surgery. For the trans in the largest city of Turkey, Istanbul, the desire for a normal life has become like a daily revolutionary battle. Leica M with Summarit-M 35 mm f/2.5.

www.giuliorimondi.com
See the reportage in LFI 4/2014
Andrea Boccalini - Living XXL-Style
A link between the city and the countryside, a home and a meeting place, and all packed into about one kilometre. Built in the seventies in the south-west of Rome, many people believed in the Corviale's innovative living concept. Reality, however, looks somewhat different. This is a story of an unfulfilled promise, manifested in stone. Leica M9 with Summicron-M 28 mm f/2 Asph, Noctilux-M 50 mm f/0.95 Asph, Summilux-M 24 mm f/1,4 Asph, and Summilux-M 35 mm f/1.4 Asph.
See the reportage in LFI 1/2014
Kosuke Okahara - No Man's Land
Officially, Transnistria does not exist. It is not recognised by any other state, yet its inhabitants are undeterred in their fight for independence from Moldova. 500,000 people live in Transnistria, whose passports and currency are worthless beyond its borders. A visit to a self-declared state between communism, hospitality and a search for identity. Leica M7, Summicron-M 35 mm f/2 Asph, Elmarit-M 24 mm f/2.8 Asph, Kodak Tri-X 400, ASA 800.

www.kosukeokahara.com
See the reportage in LFI 6/2013
Uwe H. Martin - Brave New Road
The so-called Soya Highway runs for 1740 kilometres through Brazil's Amazon region to the savannah of central Brazil. It has opened up the wilderness to work, rule of law, and big money. But there is a price to pay for progress: farmers turn increasingly to monoculture and pesticides – nature is suffering and disappearing. We take a journey along the BR-163. Leica M9, Summicron 35 mm f/1.2 Asph, Summarit 90 mm f/2.5.


www.uwehmartin.de
See the reportage in LFI 3/2013
Guillem Valle - Dreaming of Utopia
The Kurds are the largest, stateless group of people in the world. After decades of suppression it is the civil war in Syria that may be offering them a chance for autonomy. The Syrian army has withdrawn from Kurdish territory – will the Kurdish dream of freedom come true at last? Taken with a Leica M9.


www.guillemvalle.com